2014 Annual Benefit Dinner Silent Auction
Thanks to all our Sponsors!
---
Two (2) SUNSHINE PASSES to enjoy Mountainfilm in Telluride May 23-26, 2014
Be a part of the three day festival that hits over 70 locations throughout five continents. Celebrating Indomitable Spirit Since 1979

Mountainfilm is dedicated to educating, inspiring and motivating audiences about issues that matter, cultures worth exploring, environments worth preserving, adventures worth pursuing and conversations worth sustaining.
The SUNSHINE PASS provides admission to all festival programs and events.
(Passes exclude admission to the Moving Mountains Symposium and the Closing Picnic & Awards Ceremony.)

This package includes a 3 night stay, for two, in the historic New Sheridan Hotel. Winner of the Tripadvisor's "Certificate of Excellence" and Conde Nasts "Best Ski Hotel of Service" award, the New Sheridan Hotel is centrally located making it easy for you to enjoy the festivities of Mountainfilm and come back to relax in this quiet 26 room boutique hotel. Your room includes 1 King Bed decorated in Egyption Cotton linens, wifi, flat-screen tv, and other amenities to make your stay comfortable and unforgettable.
---

Glen Denny print. Yosemite Valley. 1964
16" x 20". Mounted and Framed

Glen shared this with us about the image "This image shows a well-known view of Yosemite Valley as seen from the end of the Wawona Tunnel, but it took a lot of patience to capture this particular frame. For many days, whenever I saw a thunderstorm approaching from the High Sierra, I would drive up to the tunnel and wait for hours until the clouds had the right composition and cast shadows in the right places, making a receding sequence of light and dark."
---
Taste the best of 2014's beer with a friend at the Great American Beer Festival®.
This certificate admits two (2) for entry into Saturday night October 4th, 2014.
---
Juniper Books and Thatcher Wine
Set of Yosemite themed books and Custom Book Jackets

Thatcher invented custom book jackets (also known as custom book covers) as a way to change the look of any book and to make beautiful decorative books. The jackets are precisely sized to fit specific books with designs and titles that can either correspond to the underlying books, or they can be purely decorative.

Enjoy this special collection of collectible Yosemite books including:
The Life and Adventures of John Muir by James Mitchell Clarke
History of the Sierra Nevada by Francis P. Farquhar
High Sierra Country by Oscar Lewis
Yosemite: Its Discovery, Its Wonders & Its People by Margaret Sanborn
The Thousand-Mile Summer: In Desert and High Sierra by Colin Fletcher
The Sierra Nevada: The Range of Light edited by Roderick Peattie
Mountaineering in the Sierra Nevada by Clarence King
The Sierra Club: A Handbook edited by David Brower
---
Gregory William Frux print. Meet Up.
Special artists proof print. Image size 12" x 9", Paper size 18" x 14"
Brooklyn-based artist Gregory William Frux documents and celebrates the life of his city in oil paintings & drawings. His work has earned recognition from such diverse organizations as Brooklyn Arts Council, The Library of Congress, Lincoln Center, the Metropolitan Transportation Authority and the National Park Service. Besides his urban work, Greg has been inspired by his time in the wilderness. His travel adventures have become sources for his art.
---
"High Summits: 370 Famous Peak First Ascents" By Fred Wolfe

High Summits is the result of over 30 years of research into the fascinating world of international mountaineering. An essential guide to mountaineering history, this year-by-year account spans all seven continents and dates from 450 B.C. through 2011. Win this item and leave with a personally signed book from Fred Wolfe to you the night of the dinner.
---
Jesse Crock painting. Mount Blanca Sunset.
18" x 24"

Jesse Crock is a Colorado-based artist with a love of climbing, cycling, and the outdoors. The rich color and sharp contrast of his acrylic paintings attempt to capture the vibrant Colorado landscape of the places he travels. Jesse Crock is an art teacher who finds that he often connects his work with the playfulness of his students and is inspired by the energy they bring to the classroom. As an outdoor enthusiast, he brings the viewer's eye to places that are not often painted.
---
Aspen Alpine Guides
Guided trip up North Maroon Peak, via the Northeast Ridge.
Join Aspen Alpine Guide's Stephen Szoradi on a full-day excursion up the north east ridge of North Maroon Peak. A 4:30 alpine start will begin your 9.52 mile (round trip), 4,500 foot climb on stunning Class IV terrain through gullies, gulches, talus and grass fields, to summit at 14,014 feet. This trip is for one person who has previous technical peak experience and will take place in the 2014 summer season. A harness, helmet and rope will be provided, but you get to feast on your own favorite snacks and lunch. There will be a pre-trip planning meeting before the day of the hike that includes a gear check. The view from the summit of North Maroon Peak is breathtaking, with sights of Maroon Lake and mountain valleys. Don't forget your water and favorite pack!
Win this guided trip and take home an Aspen Alpine Guides logo'ed Mountain Hardwear Thermostatic Puffy!
Disclaimer: Aspen Alpine Guides has been providing Aspen with professional guiding since 1997. They are fully licensed and insured and operate under a USFS Priority Permit.Winning bidder must have previous technical peak experience. Alternate peak and route options are available.

Image by Stephen Szoradi from approach to North Maroon Peak looking towards Crater and Maroon Lakes from an elevation of approximately 11,500 ft.
---

William Thompson Photography. Everest
Giclee printed with archival inks on handmade 400 gram German watercolor archival paper.
In 1983, Bill Thompson was granted permission to photograph Mt. Everest from above. Sponsored by National Geographic and Boston Museum of Science, the first and only aerial photography of Mt. Everest took place. Flying in a tiny Pilatus Porter, with the door wide open and camera glued to his face, Bill managed to take thousands of photographs of the highest mountain on earth.This Everest photograph is an aerial image that was included in the 100 Year Anniversary issue of the Magazine, November 1988. To date the trip that shot this image is the only one to take a complete set of aerial images of Mount Everest.
Watch this video to experience what Thompson saw during his flights HERE
---

William Thompson Photography. Christmas Eve on Mt. Everest.
190\250. Giclee printed with archival inks on handmade 400 gram German watercolor archival paper. Framed.

In 1983, Bill Thompson was granted permission to photograph Mount Everest from above. Sponsored by National Geographic and Boston Museum of Science, the first and only aerial photography of Mt. Everest took place. Flying in a tiny Pilatus Porter, with the door wide open and camera glued to his face, Bill managed to take thousands of photographs of the highest mountain on earth. In this photo, behind Everest another 8,000 meter peak stands Makalu. This rare photograph was made on Christmas Eve and graced a three page fold out in National Geographic.
Watch this video to experience what Thompson saw during his flights HERE
---
Pura Vida Fitness and Spa
15 day pass to enjoy at Denver's most exclusive 5 star spa.

Total wellness is the focus of Pura Vida Fitness & Spa, offering four floors of the finest cardio and strength equipment & classes in a luxurious and inviting environment. Signature studios for climate-controlled yoga, Pilates, KINESIS®, Indo-Row®, indoor cycling, group exercise and an outstanding team of wellness professionals provide the ultimate personalized fitness experience. Here you'll find the support you need to achieve the goals you desire.
---
Mountain Tools
Urban Haul Bags

These "shopping bags" are built to the same specs as our packs and travel luggage - from beefy 1000 denier coated Cordura Plus. Shoulder / carry handles cradle your load and make "saving a tree" easy - as long as you remember to tote your URBAN HAULS along with you. Stash a few in the car, a couple by the front door and you will be ready to put up with anything the box boy dishes out. Use too for casual trips to the gym (harness and shoes on top, rope belays right out of the bag) and sport cragging. Takes up the slack for brief case overflow, extra gear, ropes, tire chains... you get the picture. 100 year guarantee! Made in California.
---
Mountain Tools
Climbers' Luggage - Spring Break and World Tour

Our CLIMBER'S LUGGAGE is built to take all the punishment of car camping, air travel, or many seasons of overland trekking. Oversized, curved double sliding zippers are strong, can be pad locked shut and give complete access via "hinged" top hatch. Dual color coded end pockets likewise unzip completely to reveal their full contents and on the SPRING BREAK and WORLD TOUR are large enough store a pair of mountain boots. Top handles may be used as shoulder straps for luggin' your gear from taxi to terminal while end handles allow you and your partner to carry a an "extra" Bag between you. Ballistic nylon bottoms and 1000 denier Cordura bodies assure a long life. New classic color combos. As always, made in California.
---
Mountain Tools
Jet Pack

The JET PACK is super honed and will transport your essential gear to the crags and up high-stakes climbs while maintaining the balance and freedom of movement necessary to climb or ski hard. Steady on the approach and sure on all terrain less than overhanging, the JET has plenty of room for day climb paraphernalia and the capacity for quick trips up Grade III's, IV's, V's and VI's! Do Half Dome - the day climb, lead a desperate waterfall, drop into some chutes or go for a deep backcountry ride - the versatile JET PACK will become your shadow and help send every move.
---

Mountain Tools
AlpinistGaiters

Our ALPINST GAITERS are up to any task and terrain - from the knarly, wet and muddy approaches to technical rock and ice pitches up high. Roomy enough for big boots, your expensive insulated pants and hardshell but also also gathered with strong elastic for a trim profile while climbing. We radial cut our GAITERS for better fit and also to extend the tough lower supercoat ballistic panel 4" higher on the inside of your ankle... an important feature for skiers, snowshoers and ice climbers. Uppers are waterproof-breathable Ultrex lined with a moisture dispersing net lining - to help move sweat to the outside. Lower section is lined with coated pack cloth (back to back with the Ballistic Nylon) doubling the moisture protection and increasing durability.
---
Mountain Tools
SuperGaiters

Our SUPERGAITERS boost the warmth of your feet by insulating the lower leg and boot upper and also prohibiting cold ice, slush or water from ever touching your boot. A sticky, stretchy strong elastic 5.10 Stealth Rubber rand forms a gasket seal - just above the welt - leaving the front and heel of your boot sole exposed for hiking and climbing traction on dirt, snow and rock. Great for snowshoeing, skiing, mountaineering, ice climbing and expeditions - where approaches or long hikes involve "dry" trails, scrambling or cross country travel. Uppers are waterproof-breathable Ultrex lined with Endurlon - a hydrophilic polyester - to absorb and spread moisture and move it to the outside. Convenient front zip, hook and loop storm flap and elastic draw cord plus metal D ring for ski leashes. Choose Thinsulate INSULATED SUPERGAITERS to boost and extend the temperature capability of your boots for winter and extreme cold. Thinsulate is a 3M product - designed to eliminate the bulk inherent in other insulators. It has 10 times smaller fibers and a super fine matrix to trap air and hold radiant reflected heat - and is twice as efficient as other synthetic insulators. INSULATED SUPERGAITERS fit all mountain boots and high volume double boots and will not interfere with crampon bindings. Insure the best fit by measuring boot circumference (just above sole) before ordering. If between sizes, or if you have a low volume boot - choose the smaller size (see below). Made in USA
---
James Balog
Jökulsárlón Iceland, 2 March 2009. Ice diamond, from ICE: Portraits of Vanishing Glaciers.
Framed and mounted.
Finished piece 25" x 30"
---
AEG LIVE - Rocky Mountains
(2) Two Tickets to any (1) one 2014 Show at Red Rocks Amphitheatre.
---
Asolo
Eiger GV

Receiver of 2014 Rock N' Ice BIG (Best In Gear) Award
This boot has everything you need and want. Waterproof, breathable, lightweight, offers good performance for a technical mountaineering, and athletic performance; lined with Gore-Tex® Duratherm®, provides maximum thermal insulation and guarantees waterproofness and breathability. The insole Asoframe carbon fiber embedded in the upper ensures stability and support with minimum weight. The Vibram sole is compatible both with most common crampon and/or step-in crampon.
---
Joe Iurato
"Portrait of Yvon Chouinard"
24" x 18" Spray paint on wood
(Based on a photo by Jim Herrington, with his permission) 2014
---
Backpacker's Pantry
Multi-day assortment of gourmet backpacking food including food for breakfast, lunch, and dinner.
As outdoor enthusiasts participating in an array of activities, Backpacker's Pantry understand the need to pack light and eat well. Dedicated to creating dishes that satisfy not only your palate but your nutritional needs as well. Their customers are hikers, climbers, kayakers, bikers and all lovers of the outdoors. High in protein, vitamins and carbohydrates, Backpacker's Pantry meals are designed to fuel any type of adventure, and they require only minimal preparation to enjoy.
---
Apex Mountain School
Guided Backcountry Ski Day in Chalk Creek
Shred some of Colorado's best backcountry powder on a guided trip for two (2) with Apex Mountain School. Apex Mountain School's certified guide, (and author of "Sleeping on the Summits") Jon Kedrowski, will take you on a full day adventure through the Chalk Creek area near Leadville. Apex Mountain School will outfit you with backcountry safety tools as beacon, shovel, and probe. Rooted in the community for over 20 years, Apex has established a reputation for providing the very best in client care, and come #1 recommended by local concierges and hotels Valley-wide. Satisfaction guaranteed.
All experience levels welcome.

Take home a copy of "Sleeping on the Summits" the night of the auction and experience the journey of sleeping on top of Colorado's highest peaks!
---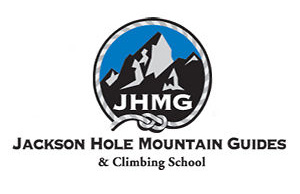 Grand Teton Climbers' Ranch
3-night stay for two in private cabin.
Located a mere three miles south of Jenny Lake and four miles north of the Park Headquarters in Moose, WY, it provides perfect access to the climbing in the Tetons.
Jackson Hole Mountain Guides
Single day climb in Grand Teton National Park for (2) Two. Have Jackson Hole Mountain Guides guide your adventure into the Tetons. With over 45 years of guiding experience, this trip is sure to be an exciting way to enjoy iconic Teton climbing!
---
Dee Molenaar. K2 View From the East

Author, artist, and mountaineer, Dee Molenaar, has captured the beauty of the mountains in watercolor for decades.
This original piece measures 22" x 30", Framed.
---
Jeremy Collins. Half Dome.
18" x 24" Printed on wood.
Jeremy's illustrative art has been featured in 115 issues of Rock and Ice as Senior Illustrator, 45 issues of Alpinist Magazine, his art has graced the cover of National Geographic, Patagonia Catalog's and too many more to count. Jeremy severs as Section Chair for the Heartland Section of the American Alpine Club. His work and loyalty to the Club is truly appreciated in this organization and will be for many years to come.
---
The Himalayan Stove Project
Limited-Edition Everest Poster and Everest: The West Ridge - Both signed by Tom Hornbein
---
Yakima
Fat Cat 6 Ski Rack

Don't let FatCat's aerodynamic shape fool you. This snow kitten can easily and securely pack multiple skis or snowboards in its powerful jaws. It'll keep you purring all the way to the mountain and back. Sleek low profile aerodynamic design with new mirror black finish. NEW and improved SnapLock™ mounting hardware with over-molded stainless steel strap fits securely onto most factory and aerodynamic crossbars. DoubleJoint™ hinge system accommodates modern fat skis and boards. Snap-around hardware for a sleek profile on Yakima round or square aftermarket crossbars.Simple, super fast tool-free installation. Integrated ski lift allows for rooftop clearance for snowboards or tall bindings. Holds up to 6 pairs of skis or 4 snowboards. SKS Lock Cores included for total security.
---
Jimmy Chin. K7, Karakoram, Pakistan.
12" x 18" Matted Print.
---
Everest: The West Ridge Book signed by Tom Hornbein and Chocolate Sludge
In this set of items enjoy reliving Tom Hornbein's historic ascent of Mount Everest in Everest: The West Ridge signed by Tom Hornbein. Discover some of Tom's delicious, handmade Chocolate Sludge. This sauce is perfect for ice cream or adding decadence to other deserts.
---
Extreme Dreams, John Svenson
Wood Block Print - "Gorak Sun" - matted and shrink wrapped - Edition 1/1
---
Extreme Dreams, John Svenson
1- 5" x 5" Frit painted, fused glass dish/ with stand - "Alabama Hills Party"
---
Diamond Productions, Clay Wadman
El Cap Free, 1st Edition Poster. Framed
---
#18 Broncos Jersey signed by Peyton Manning.
Package also includes 2 tickets to any Home Broncos game during the 2014/2015 season.
---
Four (4) Courtside Denver Nuggets Seats
See the Nuggets at the Pepsi Arena play with Four (4) Court-side Seats during this 2014 season.
---
Four (4) Club Seats to see the Colorado Avalanche
See the Avalanche play at the Pepsi Arena with Four 4 Club Seats during this 2014 season.
---
Craig Hoffman Photography. Lynn Hill, Feline 11b in Rifle #1

Lynn sending Feline 5.11b in Rifle. Signed by Lynn Hill. Image size 10x12" Framed and Mounted.
---

Craig Hoffman Photography. Lynn Hill, Feline 11b in Rifle #2
Lynn sending Feline 5.11b in Rifle. Signed by Lynn Hill. Image size 10x12" Framed and Mounted.
---
Training for the New Alpinism Signed by Steve House
In Training for the New Alpinism, Steve House, world-class climber and Patagonia ambassador, and Scott Johnston, coach of U.S. National Champions and World Cup Nordic Skiers, translate training theory into practice to allow you to coach yourself to any mountaineering goal. Applying training practices from other endurance sports, House and Johnston demonstrate that following a carefully designed regimen is as effective for alpinism as it is for any other endurance sport and leads to better performance. They deliver detailed instruction on how to plan and execute training tailored to your individual circumstances. Whether you work as a banker or a mountain guide, live in the city or the country, are an ice climber, a mountaineer heading to Denali, or a veteran of 8,000-meter peaks, your understanding of how to achieve your goals grows exponentially as you work with this book. Chapters cover endurance and strength training theory and methodology, application and planning, nutrition, altitude, mental fitness, and assessing your goals and your strengths. Chapters are augmented with inspiring essays by world-renowned climbers, including Ueli Steck, Mark Twight, Peter Habeler, Voytek Kurtyka, and Will Gadd. Filled with photos, graphs, and illustrations.
---
Colorado Symphony
Two (2) tickets to attend a concert at the Boettcher Concert Hall / Denver Performing Arts Complex.
---
Silver Oak Cellars
Silver Oak Cellars has crafted extraordinary Cabernet Sauvignon for over 35 years. A passionate commitment to winemaking excellence results in Silver Oak Cabernet Sauvignon, a wine with intense, opulent flavors, velvety texture and the balance and depth to ensure superb longevity. Founded in 1999, Twomey Cellars combines winemaking experience with a spirit of innovation, enabling the winery to work with different varietals and winemaking techniques and some of the best vineyards in California. This box includes 2 wine glasses and a bottle of Alexander Valley Cabernet Sauvignon.
---
Signed Ice Axe
Reinhold Messner, Kurt Diemberger, George Band, Jamling Tenzing Norgay, Ed Hillary, Yvon Chouinard
---
CAMP
Light-on-Ice Package
The Light-on-Ice Package package is C.A.M.P's top-of-the-line mixed ice gear. All light in weight allows you to move faster and more efficiently when climbing any water ice grade. CAMP has over 125 years of gear innovation and testing leading to superior products leaving you to focus only on your route above.
Package includes:
(2) X-All Mountain Ice Tools, (1 Pair) BLADE RUNNER, (1) PULSE, (1) AIR CR, (1) ED Protection Jacket
---
Mountainsmith
Parallax Camera Bag
The #1 choice for National Geographic contributing photographer, Andy Mann. Referred to by the designer as the "photo studio with shoulder straps," The Parallax covers all of your camera carrying needs.
---
Mountain Hardwear
GEAR!
Summit Rocket 40
Via Rapida™ 35
Hueco 34
Paladin™ Backpack
UltraLaminina™ 32 & Women's UltraLaminina 32 (regular)
Lightwedge™ 3 DP
Hoopla 4
---
CLIF Bar
Adventure Kit
This CLIF Bar Adventure Kit gives you the choice of 12 full boxes of CLIF Products of your mixed choice of CLIF Bar, Builders Bar, SHOT Bloks, SHOT Gels, Kits Organic, and CLIF Mojo.
---

Climb with Lynn Hill PLUS Patagonia Gear Package
Climb a day with Patagonia sponsored athlete and legend Lynn Hill in Colorado.
Lynn is a living legend. She started climbing at 14 and excelled immediately and by her late teens she was the first woman to climb 5.12d. In 1993 she changed the definition of what's possible in rock climbing with her first free ascent of The Nose on El Capitan, one of the most important climbing achievements ever. Lynn balances her time between climbing, running, skiing and raising her son.
---
Climb with Brittany Griffith PLUS Patagonia Gear Package
Climb a day with Patagonia sponsored athlete Brittany Griffith in Utah
She has more than 15 years climbing experience. She's led 5.13 sport and traditional routes and vows someday to lead the gym's 5.11c purple route! She obsesses over her garden and vacuuming and holds a black belt in Tae Kwon Do. She's climbed in Oman, Morocco, and Russia.
---
The North Face
Gear Package
---
Brooks-Range Mountaineering
Gear Package
---
Salewa
Wildfire, Technical Approach Shoe
Precise fit thanks to the anatomical last, and customizable with the new MFF+ foot bed. Ballistic mesh upper reinforced with the unique EXA shell technology for lightness and durability. New Vibram® Tech Approach EVO sole, Salewa's exclusive design for unbeatable climbing and edging on the most technical approach trails.
---
Kate Rutherford Designs
Stone Jewelry
As a professional rock climber and jewelry maker I obviously love rocks…. Their inherent beauty draws me to all kinds of wild places in the world. I think climbing is a most incredible physically creative way to get up close and personal with the environment and the beauty that surrounds us. This world is huge and life is ours to explore it. I think my passion for beauty, the environment, and playing out in the wilds is transferable. And through this blog, art, and any other vehicle I am committed to inspiring that passion in others. This can be my gift to the world, the only way I can hope to convince others to care deeply for the beauty of the natural world, and help save our planet.
---
Hans's Basecamp
4 Night Stay at the Hans Basecamp in Yosemite National Park
Hans's Basecamp is in the heart of Yosemite National park. - eight miles from the scenic Rostrum overlook and Badger Pass ski resort, eleven miles from the Wawona Tunnel overlook, thirteen miles to El Capitan Meadow, twenty two miles from the Mariposa Giant Sequoia Grove, 14 miles from the Wawona stables, restaurant, and golf course.
---
Two Mountains and a River
By H.W. Tilman
First edition, published in 1949. Reviewed in the 1950 AAJ by Charles S. Houston: "Not so distant, but nearly as difficult, is the region from Gilgit to Kashgar and west along the Oxus River, the area travelled by Tilman in 1947. True to past performance, he attempted to climb two extremely difficult peaks (Rakaposhi and Mustagh Ata); he penetrated rugged and little known valleys, crossed illegally a troubled frontier, was arrested, insulted and freed. Almost it seems that Tilman makes a fetish of trouble: a trip without many disasters might be dull to him. This book is fully up to Tilman's other tales. His humor is just as dry, his understatement every bit as outrageous, his adventures as extreme."
---
The High-Roads of the Alps: A Motoring Guide to One Hundred Mountain Passes
By C.L. Freeston

This is a first edition of the Edwardian-era guide to the high mountain passes of the Alps, published in 1910.
---
Mont Blanc to Everest
By Gaston Rebuffat
This is a short history of mountaineering alongside superb mountain photographs. It is the first translated edition, printed in 1956.
---
My Life as a Mountaineer
By Anderl Heckmair
This is the autobiography of Bavarian mountaineer who led the first ascent of the Eiger north face in 1938. It is the first translated edition, published in 1975.
---
After Everest
By Tenzing Norgay

This is the autobiography of Tenzing Norgay. It is a 'near fine' copy of a difficult to obtain book. It is a first edition, published in 1977.
---
Cilo Gear
Pack

---
Catered Dinner for 6 people at Executive Director Phil Power's Home
Dinner cooked by Personal Chef and wife of Phil, Sarah Pierce

---
Sterling Rope
Gear